Victory Leaf
Regular price
Sale price
$15.00
Unit price
per
Sale
Sold out
We bring you an easy, long-acting pain relief solution with our Nano CBD Relief transdermal patches. Get consistent delivery of highly bioavailable CBD, with menthol and lidocaine. This all natural patch is a pain solution that sticks!
Our medical grade hydrogel patch is 25% water to allow for maximum absorption by the body. The Hydrogel combined with our advanced Nano-emulsifying technology allows for a more efficient delivery of CBD. This gives you a more immediate and longer lasting effect.

20 mg of CBD in each 2"x 4" patch
Includes 2 reposition-able 2"x 4" patches
Medical grade hydrogel patch is 25% water which helps open the skin and pores.
Advanced Nano-emulsifying technology delivering superior topical CBD absorption
Immediate and long lasting effect on the body
24 Hour Extended Release
Sweat Resistant
NO THC!

Ingredients
Menthol:
This medication is used to treat minor aches and pains of the muscles/joints (such as arthritis, backache, sprains). Menthol is known as a counter-irritant. It works by causing the skin to feel cool and then warm. These feelings on the skin distract you from feeling the aches/pains deeper in your muscles and joints.

Lidocaine:
Lidocaine helps to reduce sharp/burning/aching pain as well as discomfort caused by skin areas that are overly sensitive to touch. Lidocaine belongs to a class of drugs known as local anesthetics. It works by causing a temporary loss of feeling in the area where you apply the patch.
Suggested Use
Apply patch to clean dry skin. Patch can be repositioned where needed. Apply directly onto back, knees, arms, shoulders, hips, ankles, muscles and joints. Patch can be used up to 2 times, and provides 24 hour of extended pain relief.


Share
View full details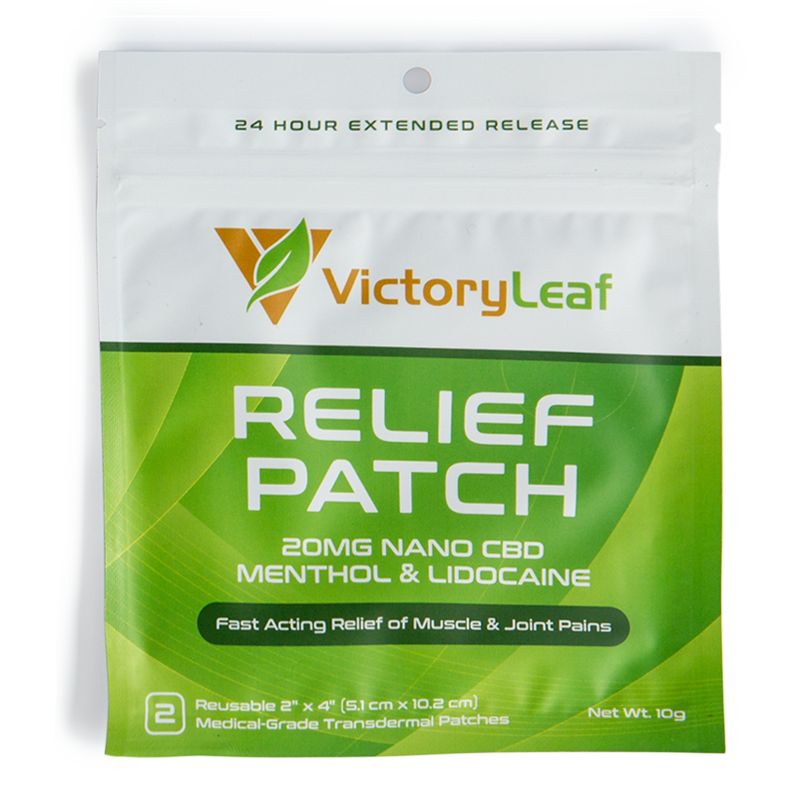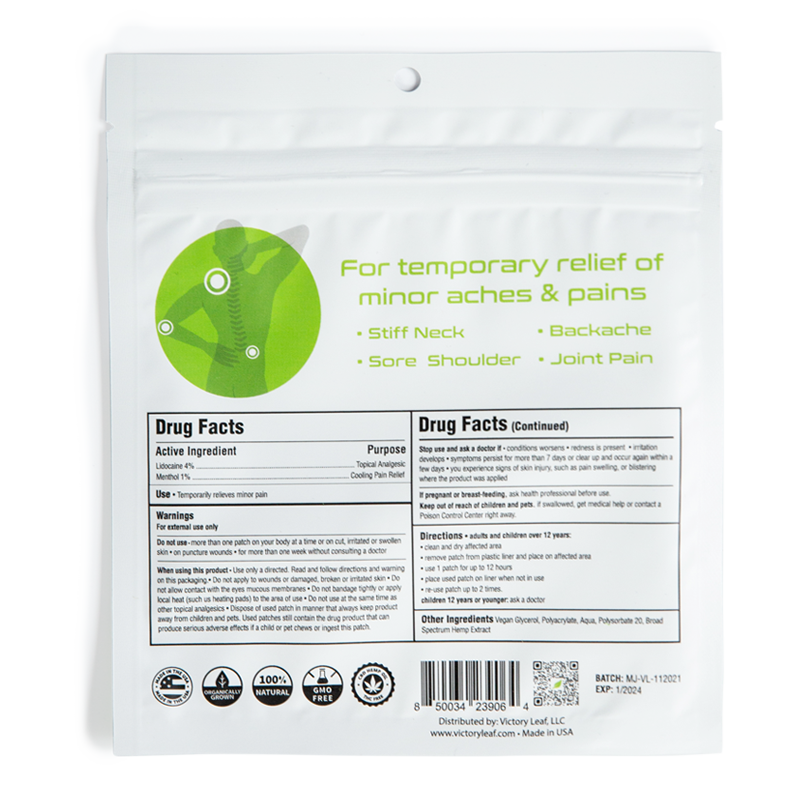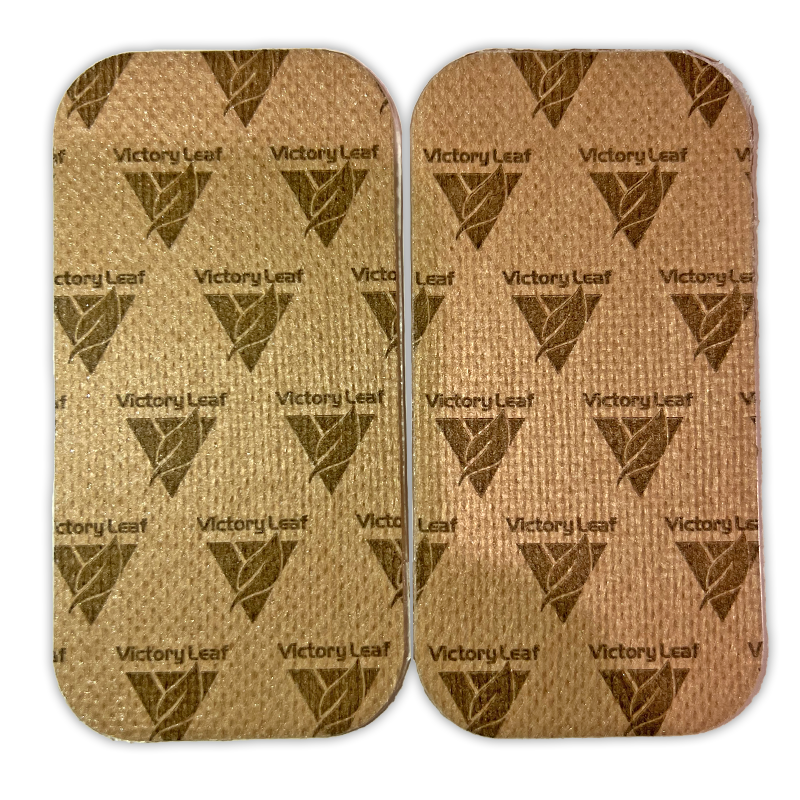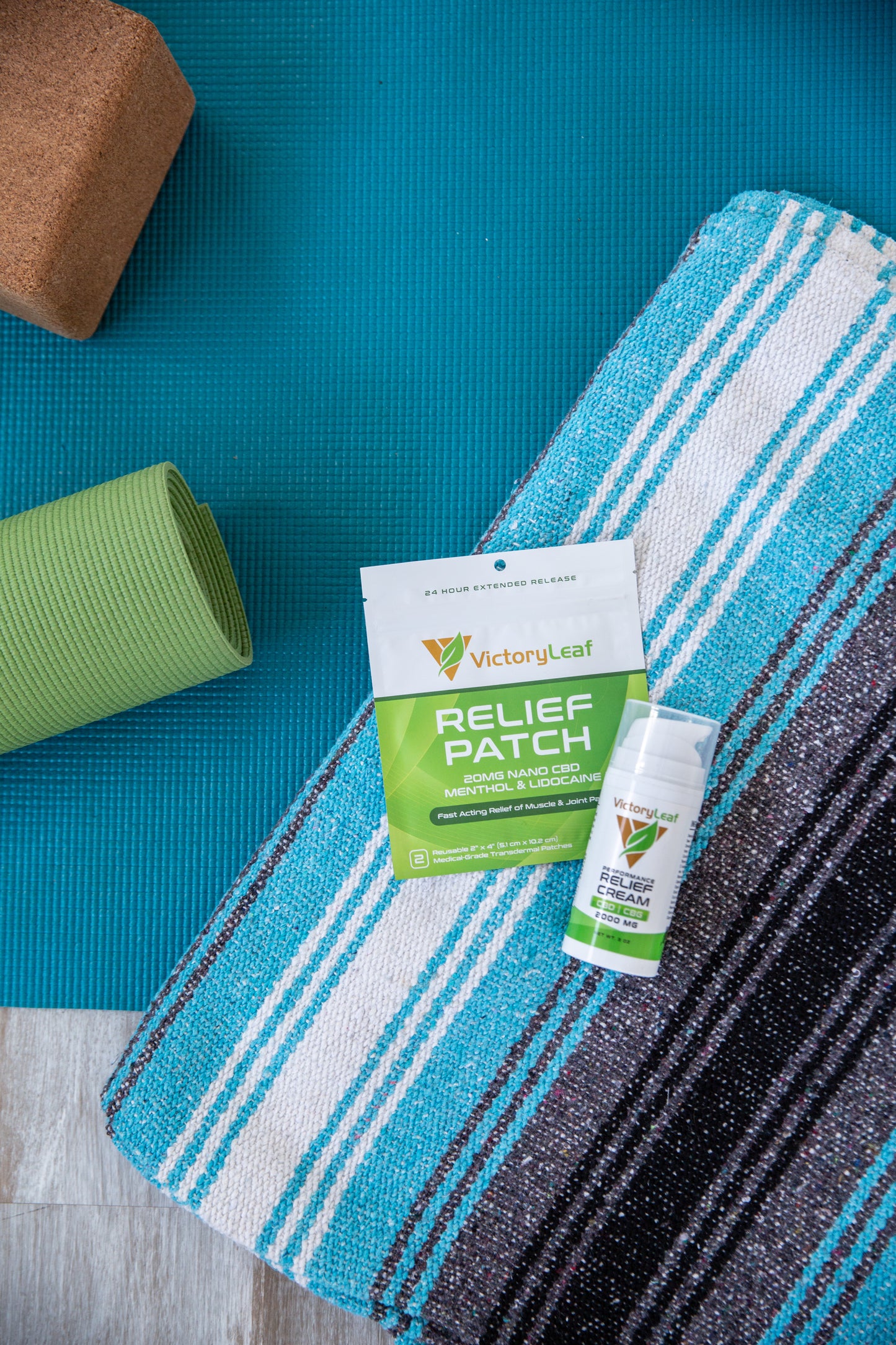 "I am so amazed at how great this stuff works. Thank you!"